Vacancy: Hiker
Hop in & enjoy the ride!
Welcome to Enterprise! When you join us, you become part of the world's largest car rental company, and you can count on a fun, friendly workplace with many opportunities for growth.

Would you like to work in a young team with different nationalities and talents? Do you enjoy a fast-paced job where you can make a big difference for the customer? Then keep reading!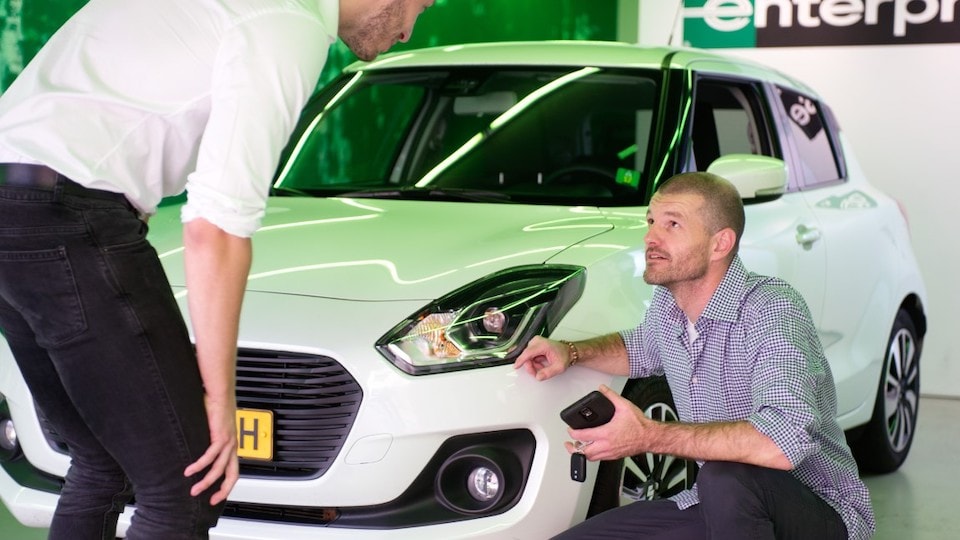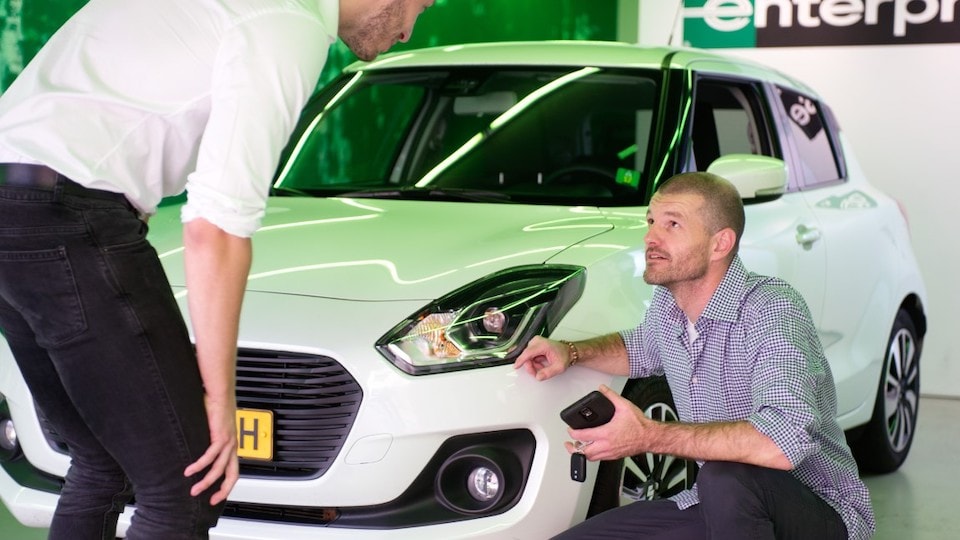 All about being a Hiker at Enterprise


What will you be doing?
As a Hiker, you're responsible for our fleet: you make sure the cars all ready for our customers. This means cleaning, but also checking fuel, oil, tire pressure and windscreen liquid. You'll be working in a fast-paced environment: we have a lot of customers each day, and of course, every customer wants to hit the road with a clean and complete car. Every now and then you may also be busy driving cars from and to other locations, but your main job will be making sure that our customers have 100% clean rides, which is a big part of what makes the customer fall in love with Enterprise!
Where will you be working?
You can choose to work at any of the following locations: Amsterdam Schiphol Airport, Amsterdam Central Station, Eindhoven Airport and by Station Maastricht.
What are we looking for at Enterprise?
At Enterprise, we challenge our people in a focused but pleasant environment. We are a team; we learn from each other and value trust more than hierarchy. That's why it's important to us that new colleagues are a good fit. We're looking for people who are...

· Interested in working at Enterprise and the nice benefits this brings;
· Able to handle pressure;
· Able to create new business opportunities;
· Organized and well structured;
· Able to work in shifts;
· Able to speak in more than one language (with English as one);
· Interested in a fair salary;
· Have A GREAT SENSE OF HUMOUR :-)

Do you like what you see?

Send your CV + motivation letter to joinus@enterprise-netherlands.com. We're looking forward to welcoming you on board as one of our car rental heroes!