Important to know: to rent a car, you need a form of identification (ID-card or passport), a driver's license (at least one year in your possession), and a credit card (from Visa, MasterCard, American Express or Diners Club). All three documents need to be valid, in your name and physically brought with you when picking up your car.
How Does Car Rental Work?
Everything you need to know about renting a car with Enterprise
Hiring a car with us is quick and easy. You book your car online, pick it up and thanks to our experienced colleagues, you're on the road within 15 minutes. And should anything happen on the road, our roadside assistance will be there for you 24/7. On this page you'll find everything you need to know about renting a car.

We'll be answering the following questions: how do you rent a car, what do you need to rent a car, why renting with us is so convenient, where you can pick up your car and how you can return it again. Finally, at the end, you'll also find a small sample of the cars that we have waiting for you.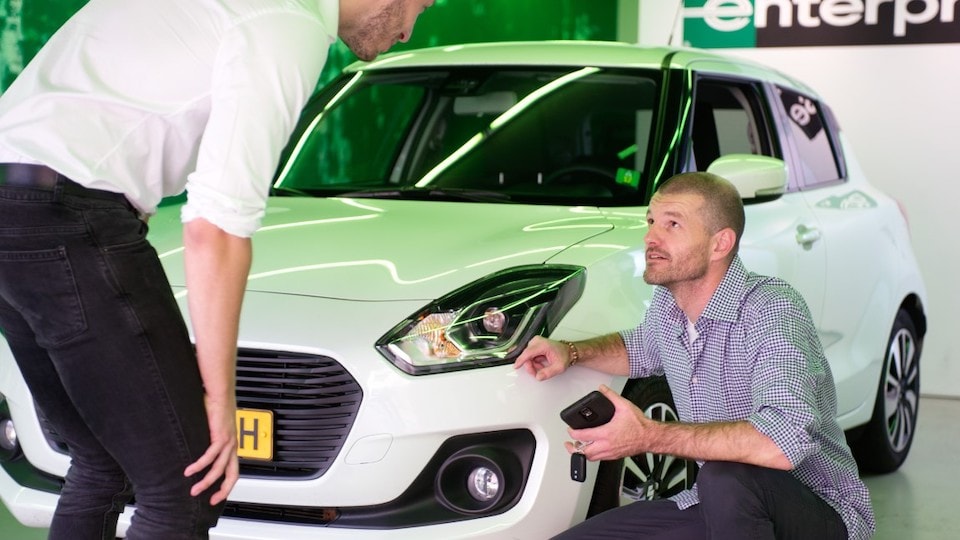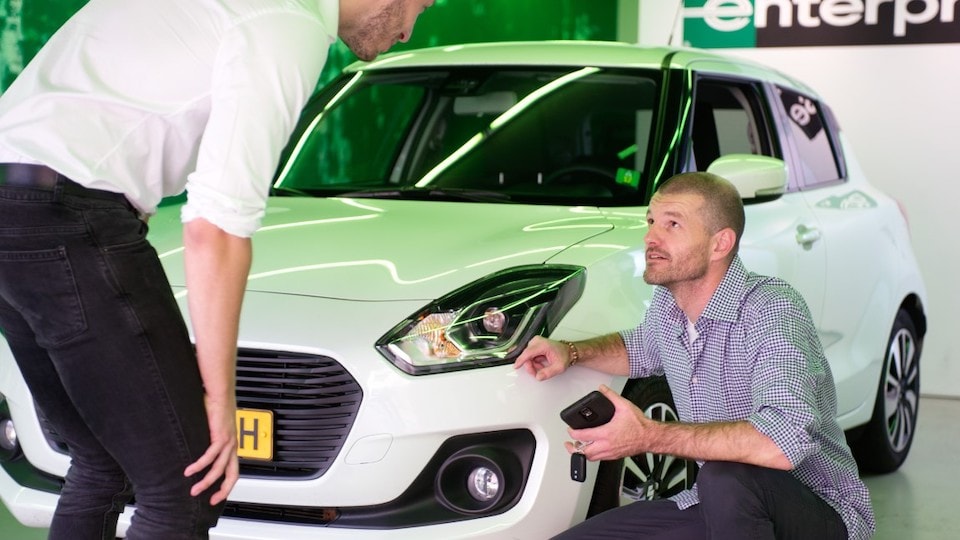 How do I rent a car?
1. You book your car online.
2. You arrive at your preferred location.
3. We create the rental agreement.
4. We inspect the car together.
5. You're on your way within 15 minutes. Enjoy the ride!


What do I need to rent a car?
To rent a car with us, we ask that you have had your driver's license for at least 1 year. Furthermore, you need the following when you come to pick up your car:

✓ Your identity document: identification card or passport
✓ Your driver's license
✓ Your credit card

Would you like to know more about what's involved with car rental? We kindly advise having a look at our frequently asked questions, about everything from renting GPS and booster seats to arranging insurance. Would you prefer talking to one of our experienced colleagues directly? Of course, you can always contact us as well.
 
Why rent a car with Enterprise?
As the largest providers of rental cars in the world with over 60+ years of experience, there's nothing we can't help you with (concerning car rental, at least). Whatever you need and wherever your journey's going, you've come to the right place. Amongst other things, you can count on:

✓ 100% transparency regarding cost and conditions

✓ Option to return your car whenever & wherever you want

✓ No extra costs for young drivers 

✓ Should anything happen: 24/7 roadside assistance

✓ Large range of rental cars & the latest models



Of course, there's no one more well-suited to tell you about what you can expect than our own customers. For example, check out our reviews on Facebook – and please do leave a review after your car rental, so we can always continue to improve ourselves!

Where can I pick up my rental car?
You can rent cars all over the world with Enterprise: you can find us at 10.000+ rental locations in 90+ countries. Four of those are at convenient locations in the Netherlands: 

Amsterdam Luchthaven Schiphol
When you rent a car via this location, you can find us at the Car Rental Center on Schiphol Plaza.    

Amsterdam Airport Schiphol
Schiphol Plaza Arrivals 2
1118 AC Amsterdam

+31 20 740 0950

Amsterdam Central Station
This location is at 5 minutes walking distance from Amsterdam Central Station; perfect if you're traveling to Amsterdam by train. 

Amsterdam Central Station
Harry Banninkstraat 129
1011 DD Amsterdam

+31 20 740 0950

Eindhoven Airport
You can find this location in the office building on the left hand side of the terminal. There is a special parking spot for rental cars.

Eindhoven Airport
Luchthavenweg 13b
5657 EA Eindhoven

+31 20 740 0950

Station Maastricht
This location is nearby Maastricht Station. Do you need a ride to this location? We'd be happy to pick you up!

Station Maastricht
Heugermerweg 35
6221 GE Maastricht

+31 43 210 0107

How do I return my rental car?
You can return your car wherever and whenever you want.

When you're booking your rental car, you can check the option to "Return to a different location." Have you already booked? You can easily make changes to an existing booking online, including adjusting the return location. If your plans change while you're already on the road, please feel free to contact the location where you picked up your rental car.

Regarding the time of return: you can bring back your car when we're open, but you can also do so – free of hassle and free of charge – outside of opening hours. You simply park on the Enterprise parking lot by the concerning location, lock your car and leave the key in the drop box.    

Which cars can I choose from?
You can always find your perfect car at Enterprise: within our large range of cars, there's something for everyone. You can get anything from compact city cars, ideal for going on city trips or visiting clients, to spacious SUVs that are perfect for extensive vacations by car with a bigger group or a lot of baggage. Below you can find a small sample, but of course you can also check out our entire fleet.
Any questions about a specific car or looking for personal advice? Please feel free to contact the location where you'd like to pick up your car; our experienced team is happy to help.

Mini Vehicle Class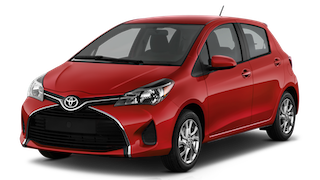 Compact Vehicle Class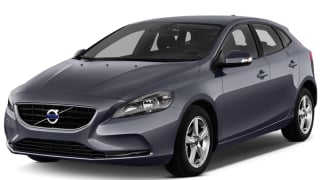 Standard Vehicle Class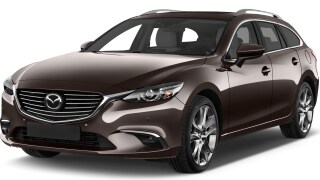 Fullsize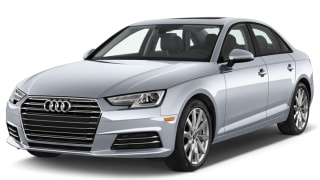 Premium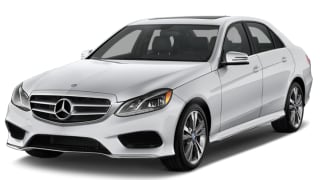 Mercedes Benz E-klasse or similar

Premium Wagon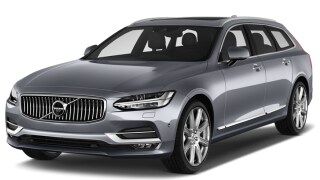 Want to know more?
We always advise checking out our frequently asked questions first, so you have an answer as quickly as possible. Can't find your question or do you prefer speaking to one of our experienced colleagues directly? Please feel free to contact us.