Long Term Car Rental
Car rental for a month or more
If you need a car for a longer period of time, you've come to the right place. Besides long term car rental for business, you can also privately rent a car with us for over a month. You can count on benefits such as:

✔ Flexibility: you can cancel daily after the first month
✔ Insurances arranged by Enterprise
✔ Should anything happen: 24/7 roadside assistance
✔ You can choose from a large range of rental cars…
✔ … all of which are always younger than 6 months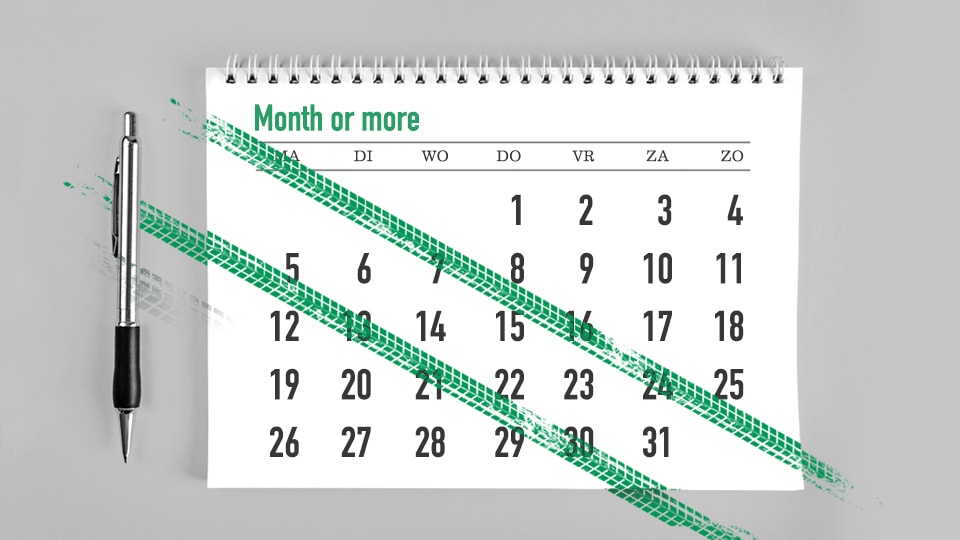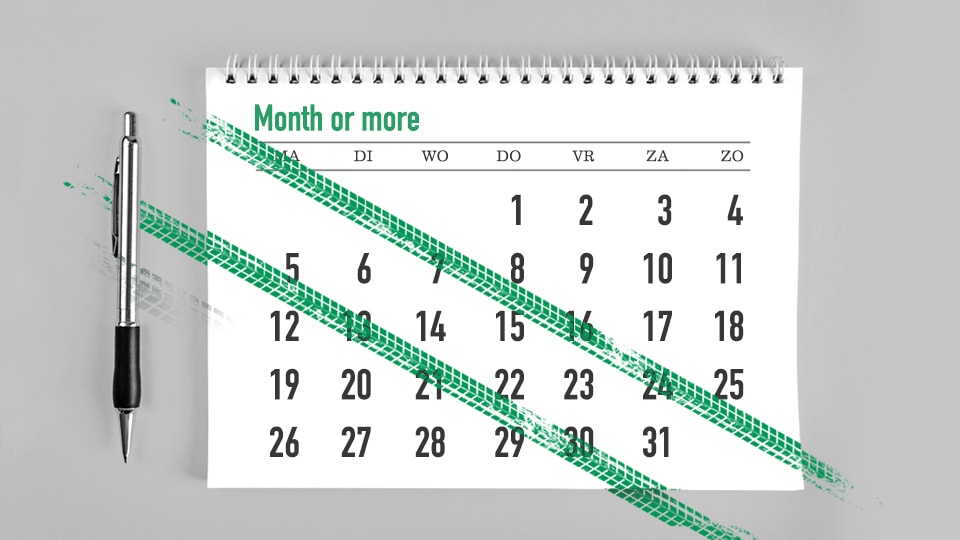 In other words: perfect for car rental for over a month, whether you're going on a long trip, your own car is in the garage or you temporarily want to try out a specific model. Shortlease is also a great alternative to buying your own car: insurances, maintenance and roadside assistance is all taken care of for you.

Also, with our diverse range you'll always find your ideal rental car, whatever you need it for. Lastly, we would be happy to deliver the car at an address of your choosing, but it is also possible to come pick it up. You can do so in Amsterdam, at Schiphol, in Maastricht or at Eindhoven Airport.

Please feel free to contact our team for a quote (without any obligations!), for more information or simply for advice on which car is the best fit for your situation.

Frequently asked questions about long term car rental
How much does the Month or More Program cost?
The costs of the Month or More Program depend – amongst other factors – on how long you'd like to rent and which car you'd like. If you let us know what you're looking for, we will let you know how much it would cost as soon as possible.

Please feel free to contact the location where you'd like to pick up the car for more information and/or a quote (without any obligations, of course!).    

Can I lease an electric car?
Yes! If you contact us for your free quote, you can let us know that you'd prefer leasing an electric car. You can also check our website for more information about our electric cars.