LEASE THE AUDI E-TRON
100% electric shortlease
Discover the comfort of a fully electric car with Audi's newest pride: the e-tron. The Audi e-tron is now available for both business lease and private lease.

When you lease this SUV with Enterprise, you can cancel daily after the first month - although we doubt you'll be making use of that once you've experienced the e-tron. With a range of 417 km, you get the same freedom you'd get from a car that runs on fuel. Whether you're visiting clients or making a roadtrip, it doesn't get more comfortable than the e-tron.

The e-tron comes with 2000 free kilometers per month. You can already lease it for €2300 (excl. VAT) a month.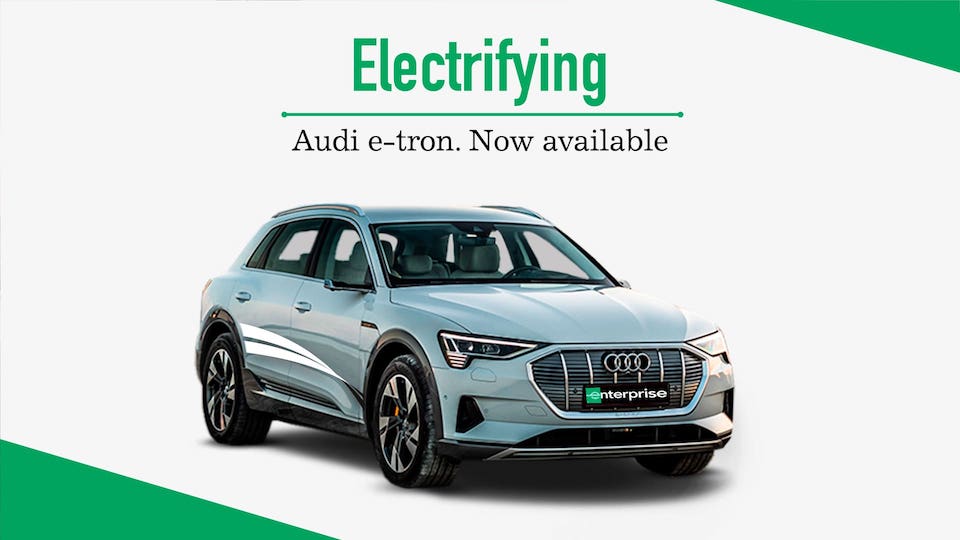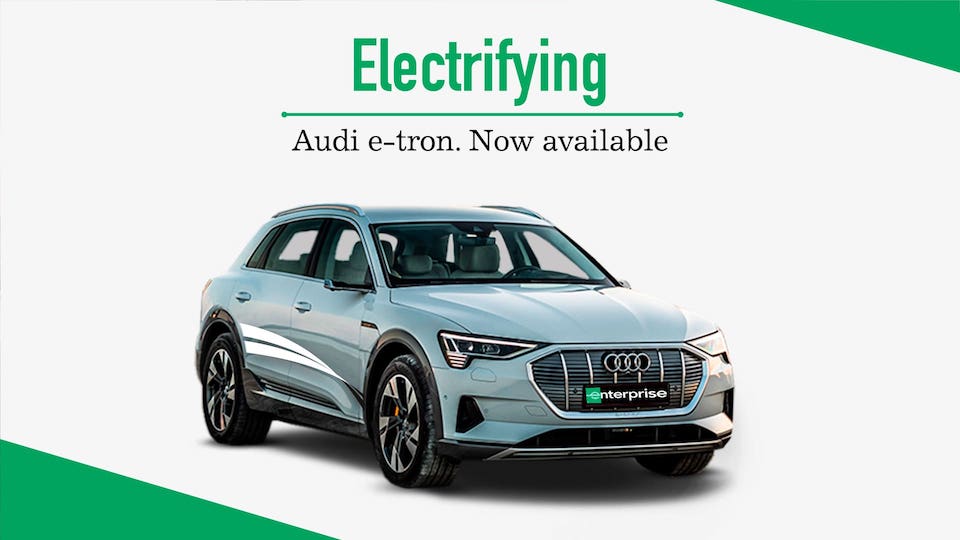 Interested? Send an e-mail with your needs and the timeframe in which you'd like to shortlease the e-tron to sales@enterprise-netherlands.com.

Of course, you can also reach out to us via e-mail if you'd simply like to request more information. We will personally contact you within 24 hours.

Please note: the availability of the e-trons is limited and we deliver in order of inquiry. Therefore, even when still in doubt, we recommend sending an e-mail. Of course, you can request a quote without any obligations.
WHY THE E-TRON?
✔ Excellent performance with the quattro® all-wheel drive
✔ The freedom you're used to thanks to the range of 260 miles
✔ Environmentally friendly: no CO₂ emission
✔ Within 30 min. 80% charged at a high speed charger
✔ Fast acceleration (0-60 mph in 5.7 sec) with the 2 electric engines

Additionally, Holland is ideal for electric cars due to all the charging stations, both inside the city and on the highway.

Experience it for yourself and mail us for a free quote without any obligations!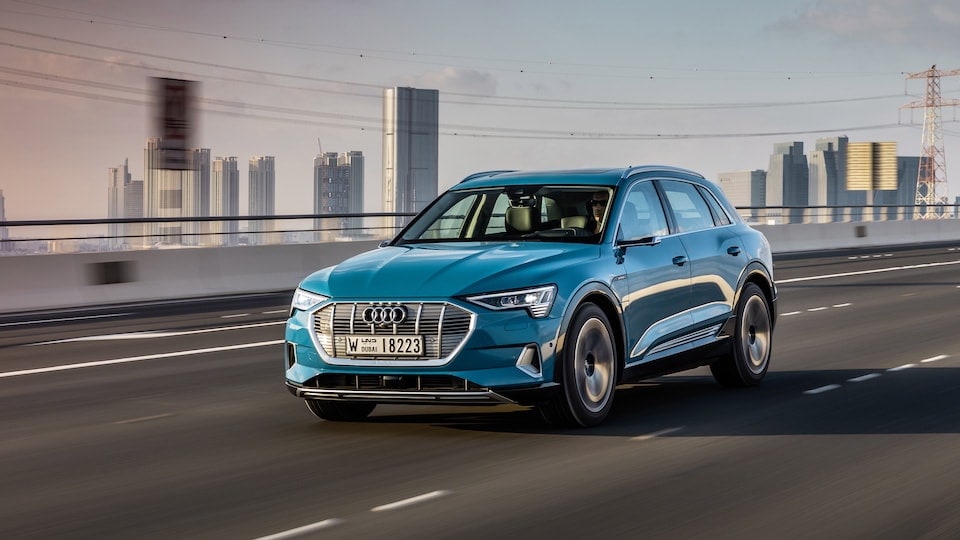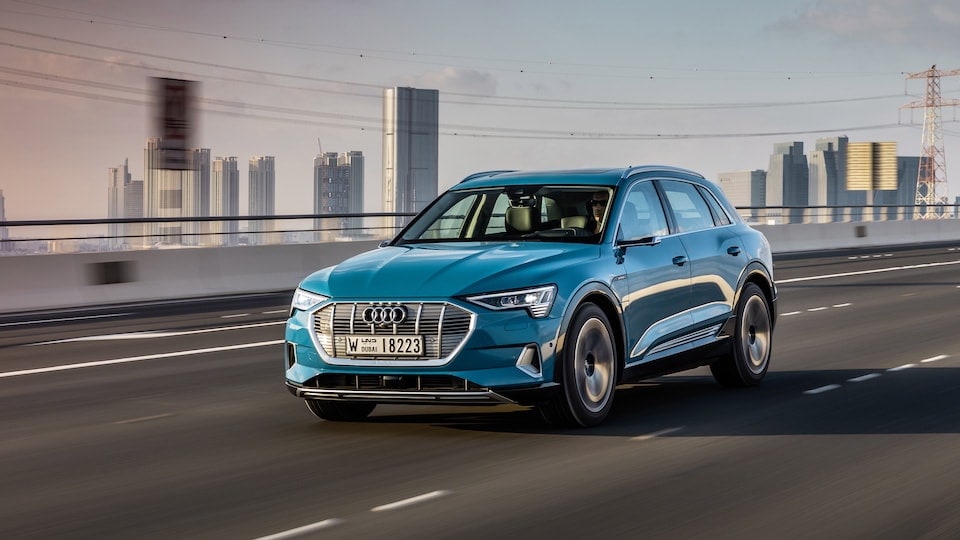 Additional specifications of the Audi e-tron 


| | |
| --- | --- |
| Seats | 5 |
| Max. cargo space with rear seats down | 1725 liters |
| Battery type / battery capacity | Lithium-ion / 95 kWh |
| Maximum speed | 125 mph (electronically limited) |
| Acceleration 0 - 60 mph | 5.7 seconds |
| Range | 260 miles |