Car Rental in Eindhoven
Car rental in Eindhoven with Enterprise is quick and easy: you book online, pick it up at your preferred location and within 15 minutes, you're on the road. You can find our car rental location at Eindhoven Airport besides the terminal: perfect for when you're flying into this airport, but we're also easily accessible by public transport. Additionally, when renting with us, you can count on:

✓ 100% transparency regarding cost and conditions
✓ Option to return your car whenever & wherever you want
✓ No extra costs for young drivers
✓ Should anything happen: 24/7 roadside assistance
✓ Large range of rental cars & the latest models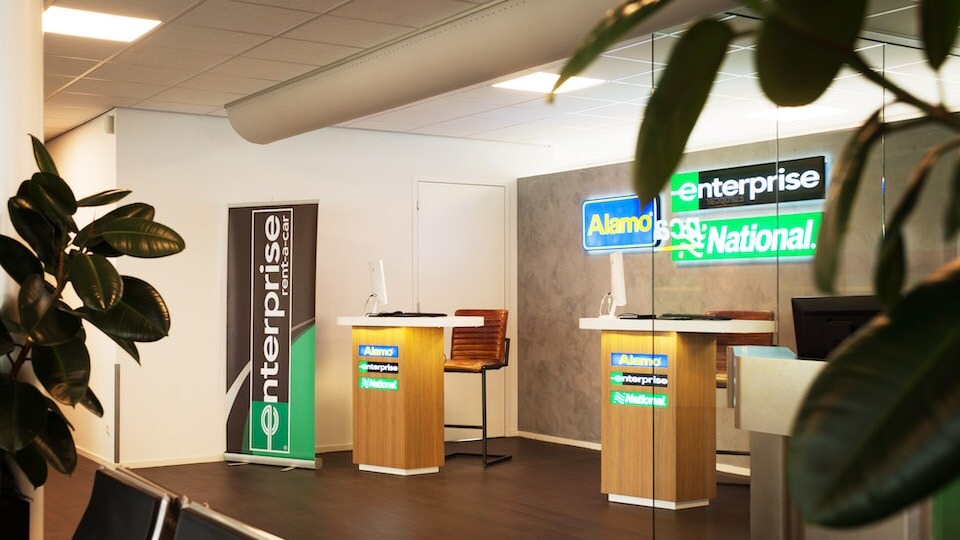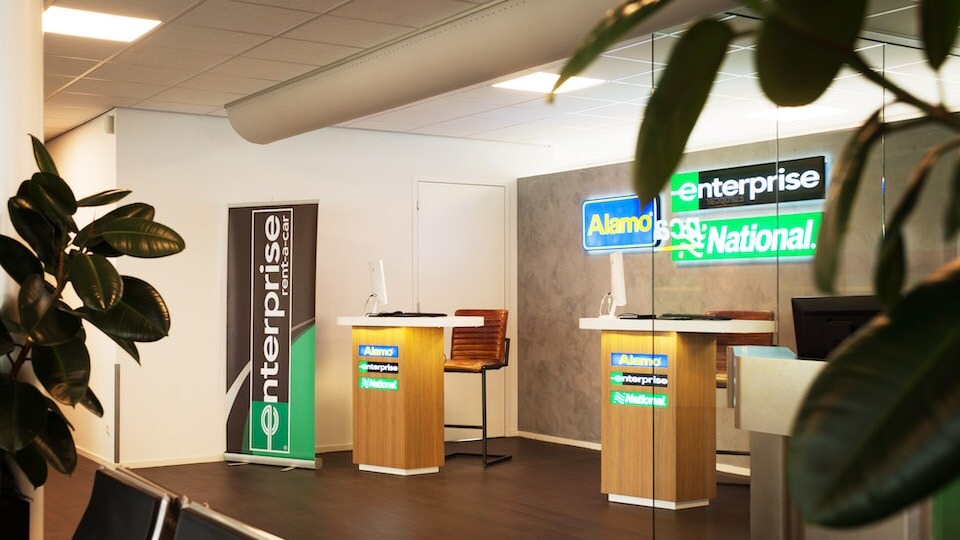 What do I need to rent a car in Eindhoven?
To rent a car, the following documents are required:

1. A valid form of identification (ID-card or passport)
2. A valid driver's license, which you need to have had for at least one year
3. A valid credit card from American Express, MasterCard, Diners Club or Visa

All three documents need to be in your name; the name of the main driver. Also important to know: the deposit of the car rental will be reserved on your credit card. Additionally, with reservations that are not paid directly on Enterprise.nl at the moment of booking, the cost of the rental itself will be withdrawn from your credit card when picking up your rental car. That's why it's always a good idea to check your spending limit.

Looking for more information about for example our rental conditions and the deposit amounts? You can easily find everything you need to know over at our frequently asked questions!


How do I book my rental car in Eindhoven?

Up above you can directly book your rental car in Eindhoven. When you come to pick it up, we draft the rental agreement and inspect your car together. Thanks to our experienced team, you'll be on the road before you know it. Returning your car is just as easy: you can do so 24/7 and at a location that suits your plans the best, even if that's not where you picked it up.

Would you like to learn more about car rental first? On our website you can find everything about car rental at Enterprise, you can have a look at our extensive fleet and check out the other locations in the Netherlands. You can also dive into our frequently asked questions. Would you prefer to speak directly to one of our colleagues? Feel free to contact us; we're happy to help!
 
How do I get to the car rental location in Eindhoven?
You can find our rental location directly besides the bus stop at Eindhoven Airport, which means our location is easily accessible via public transport. When you take the bus from the train station in Eindhoven, it only takes 24 minutes to get there. Are you flying into Eindhoven Airport? You can find us in the office building right beside the terminal.
 
How do I return my rental car to Eindhoven?
You can return your rental car 24/7: outside of opening hours as well.

At Eindhoven Airport you can return your rental car to the same parking lot where you've picked it up. When returning the car outside of opening hours, you can park it on an Enterprise parking spot, lock it and leave the key in the dropbox. The dropbox is located in the arrival hall, besides the AKO.

Important to know: when you return your rental car outside of opening hours, the check-in and the inspection of the car will be done the moment the location opens up again. That is why it is of vital importance to ensure the car is well parked, so nothing can happen to it.
What are the opening hours for the car rental location in Eindhoven?


| | |
| --- | --- |
| Monday | 09:00 - 17:00 |
| Tuesday | 09:00 - 17:00 |
| Wednesday | 09:00 - 17:00 |
| Thursday | 09:00 - 17:00 |
| Friday | 09:00 - 17:00 |
| Saturday | 09:00 - 17:00 |
| Sunday  | 09:00 - 17:00 |
 

Returning your car is also possible after closing hours.

What are the address and contact details for the car rental location in Eindhoven?

Luchthavenweg 13b
5657EA Eindhoven

+31 20 740 0950
CAR RENTAL IN THE NETHERLANDS
In the Netherlands you can find us at four convenient locations.

Besides our easily accessible location at Eindhoven Airport, you can also pick up your rental car at our locations at Schiphol Airport, by the train station in Maastricht and by Central Station Amsterdam.

CAR RENTAL ABROAD
We can help you out with rental cars in 95+ countries; via Enterprise.nl you can rent cars worldwide. All the information you see during the booking process is applicable to the country of pick-up. And if you run into anything with your car rental abroad, then our international support team is always ready to help.
Prefer a different location? Via these links you can find more about...