Spring routes
Spring has begun! Check our employees favourite routes and get ready to discover the Netherlands in an effective and relaxed manner. Jorian Faassen – hiker at Amsterdam Central Station Hey you! I'm a real city- and beachlover, are you? Then check my route! Enjoy your morning with a coffee at the beautiful windmills at Zaanse Schans and take a walk around the museums. After drive to Haarlem to continue for some shopping and diner at one of the countless shops and restaurants. To end the day in a great way, enjoy a nice cocktail at sunset at one of the cosy beachclubs in Bloemendaal or Zandvoort! YOU WILL LOVE IT.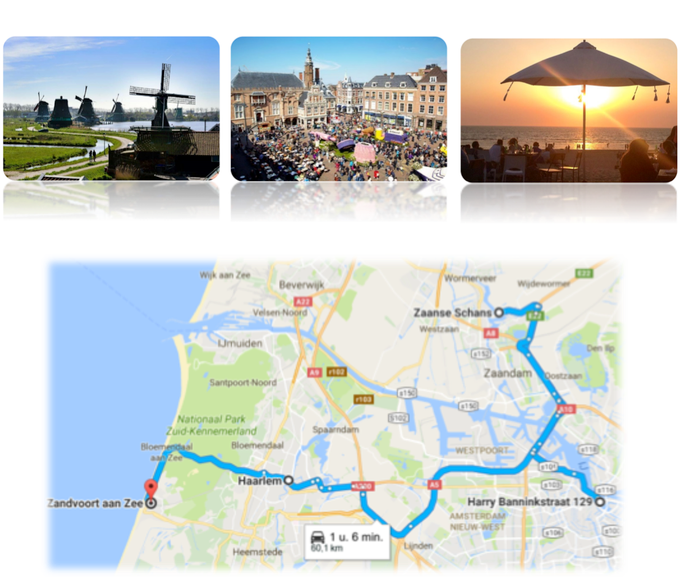 Merel van Straaten – Junior financial analist at Enterprise Netherlands Nice to meet you! In for some sightseeing and some fresh walks today? Then I recommend you the route below… Start your day great and healthy by sniffing all kind of scents at the most beautiful spring garden in the world. I could walk here all day but if you want to go on, Leiden is THE city of discoveries! Walk through the historic city of Leiden and visit some hotspots like 'de Pieterskerk', the town hall of Leiden and/or the 'Rijksmuseum of Leiden' with the largest archaeological collection of the Netherlands. Ending the day is great in Scheveningen; get a drink at the plaza in front of the Grand Hotel Amrath Kurhaus and take a late night walk at the beach of Scheveningen!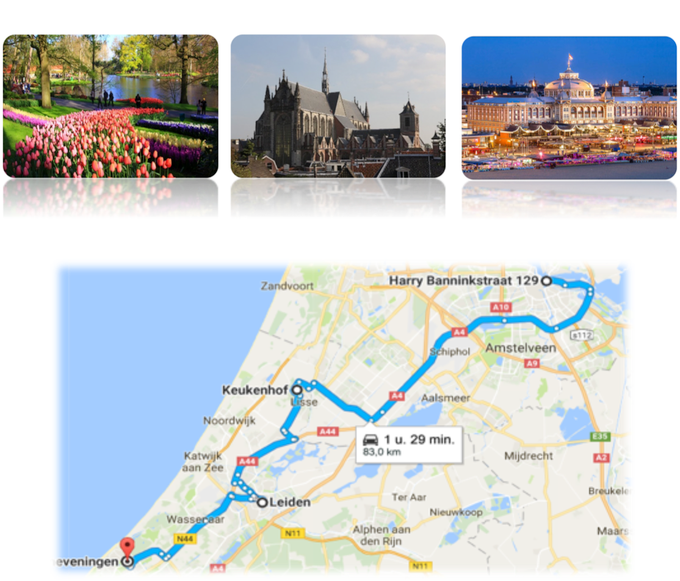 Katrin Polack – Damage/fleet department Hi there, it's spring… the season of love! Longing for a romantic trip? This one is LOVELY For this trip we're going abroad, so let's just start driving one of our beautiful cars on the way to Bruges, one of the seven most romantic cities in the world! What you definitely should do in Bruges. is a tour by boat, but it's also nice to rent a bike and to cycle trough the city. Some sighthseeing spots are the town hall and Belfort, from where you have a amazing view. If you drink beer '2be' is THE place you should go, here you can choose from 100 different beers. A visit to Bruges is not complete without a waffle from Go.fre. Last but not least, if you're going out for a dinner my favorite restaurant is 'Cookies'; the cuisine is a mix of Spanish/Belgian tapas. Enjoy the ride, enjoy Bruges!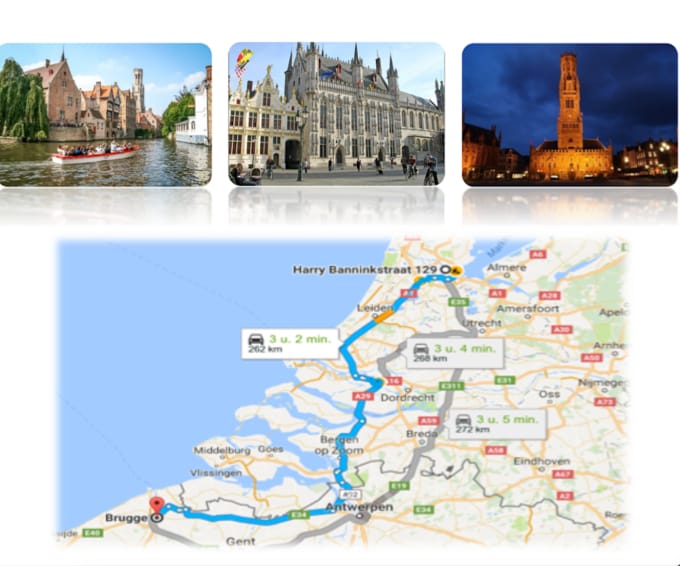 Sharonne Faassen – Manager at Amsterdam Central Station Hi my friend! The Netherlands has a great nature and history and one of the most impressive monuments from Europe is located in Vught, let's go there.. The day starts with a nice ride in one of our cars to Lunettenlaan 600 in Vught, where the only SS concentration camp outside Nazi-Germany is located. The entrance here is between 3 and 6 euro's and believe me, it's definitely worth it! After an experience that touches your heart i recommend you to go to National Park 'the Biesbosch' to clear your mind by being active in beautiful surroundings. Finally return to A'DAM Lookout for a great view over Amsterdam and a dinner at panoramabar Madam. For the real daredevils there is a sensational swing at the rooftop, a great way to end your day!